Steelers' victory sets up playoff clash with Storm
Photos: Dean Woolley / Mark Ferris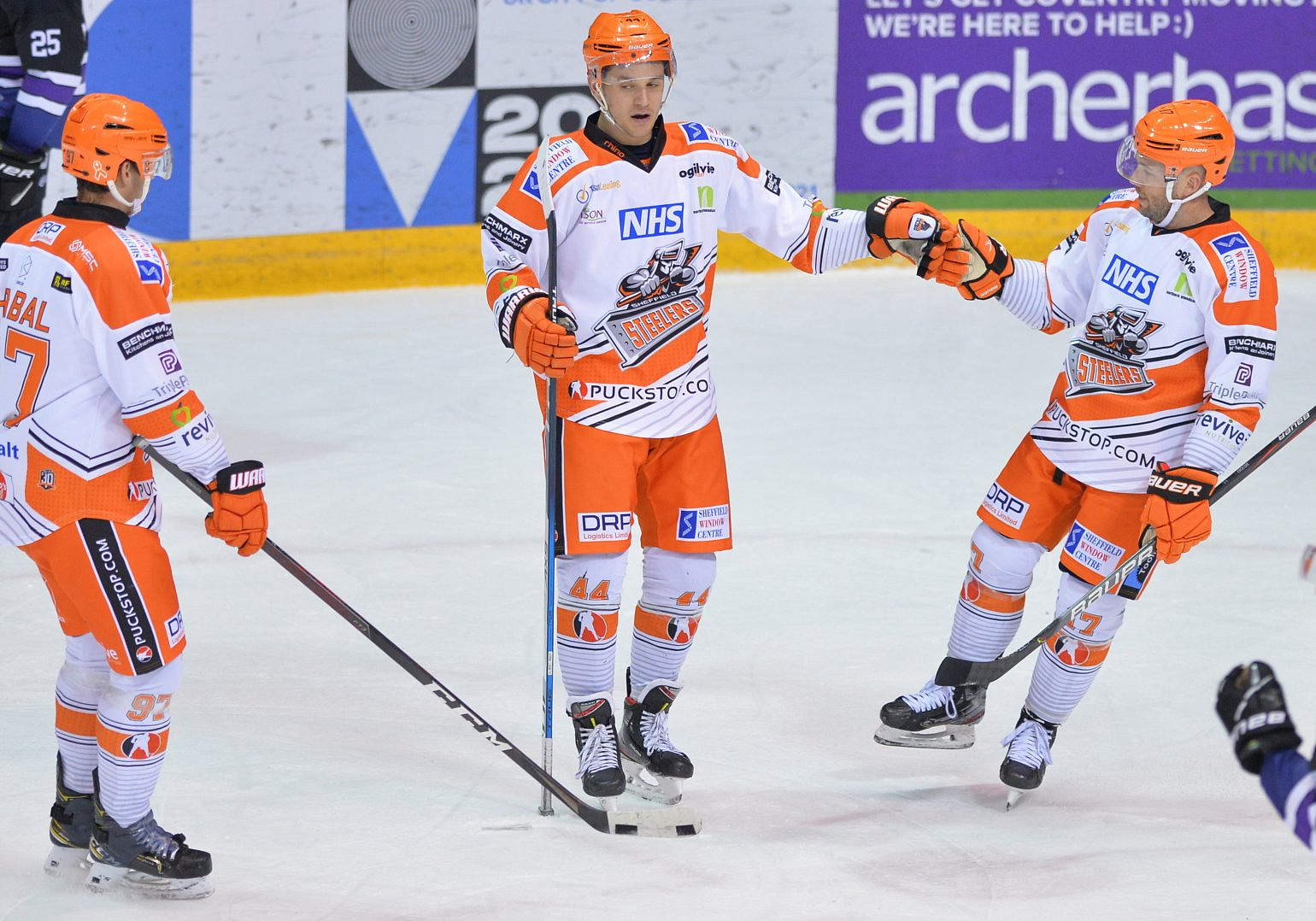 The Sheffield Steelers ended the round-robin stage of the 2021 Elite Series with a two-goal win against the Manchester Storm, meaning that these sites will meet in the Playoff Semi-Finals.
Making a habit of scoring quick early goals, the Steelers were ahead after 33 seconds this time through Kevin Schulze as he beat Sean Bonar with a shot the Storm netminder would almost certainly have wanted back. Storm equalised at 3:15 with Craig Peacock's cross-crease pass being finished by Tyson Fawcett, but a Liam Kirk goal at 9:36 put the Steelers back ahead. The period would end tied however thanks to Ciaran Long scoring for the Storm at 12:46.
Goals from Jonathan Phillips and Sam Jones save the Steelers a two-goal lead after 40 minutes, but if could have been bigger had they capitalised on a 5-on-3 opportunity for almost two minutes as the clock ran down.
The Storm, who needed to win in regulation to avoid playing Sheffield in the playoffs, made things interesting when Dallas Ehrhardt pulled the score back to 3-4 with 11:15 to play. However, they were unable to find a way past Ben Churchfield and a late Jonathan Phillips empty-net goal rounded things off.