Four teams pushing for playoff seeding
Photo: Scott Wiggins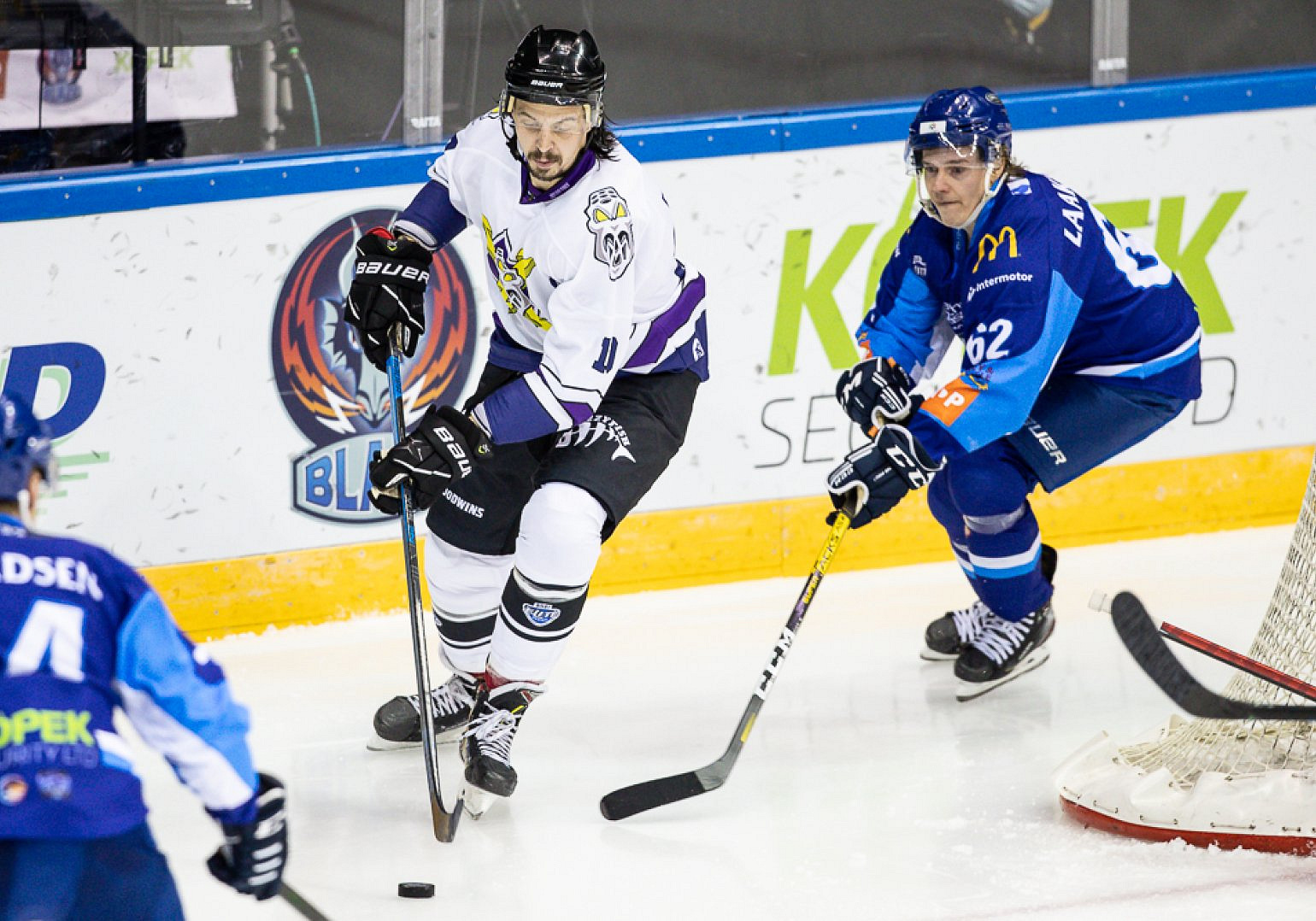 It's a double gameday this Saturday at the 2021 Elite Series, ith all four teams playing their penultimate games of the round-robin stage.
While each team is guaranteed to make the playoffs, what is at stake today (and possibly tomorrow) is the seeding which determines who plays whom in the Semi-Finals.
GET YOUR STREAMING PASSES HERE!
First up at 2pm is Coventry against Manchester. The sides sit second and third a point apart, and if things stopped now would face each other in the playoffs. With Sheffield very likely to finish first overall, there is some pressure on the Blaze to ensure they don't finish last - Danny Stewart's men have four losses against the Steelers this series.
Team news
Shane Owen is the likely starter for Coventry as the Blaze look to ensure they come no lower than third overall. Paul Swindlehurst has had some light skating sessions but still remains unlikely to feature in games for now.
Ryan Finnerty has a call to make in net after alluding to not wanting to have Sean Bonar start all four games this week, Stephen Murphy is available for selection again after an injury, and seems favoured to start today. With two days' rest since their last game, the Storm have no major injury concerns heading into this week.
Starting at 7pm it's the old rivalry between the Sheffield Steelers and Nottingham Panthers. Sheffield may have the luxury of knowing they've already finished first overall by the time this game starts, while the Panthers are may need at least three points this weekend, if not a pair of wins, to avoid finishing this stage of the series in last place.
Team news
Ben Churchfield is expected to see game time this weekend as Aaron Fox asses his goaltending options ahead of the playoffs. John Muse has been skating but Fox has been cautious about if or when the netminder could be back in the line-up.
Jackson Whistle has won his last two starts for the Panthers, both against Manchester, while Ben Bowns was in net for last Friday's victory over the Steelers - giving Tim Wallace good options this evening. He is expected to rotate starters over this weekend. The Panthers have no injury worries.
Scenarios to look out for:
Sheffield will be confirmed in first if Manchester do not beat Coventry, or with a point against Nottingham
If Coventry vs. Manchester is won by the Blaze in overtime, the Panthers would need to beat Sheffield to avoid being confirmed as lowest seeds for the playoffs