Steelers go for sweep of Blaze
Photo: Scott Wiggins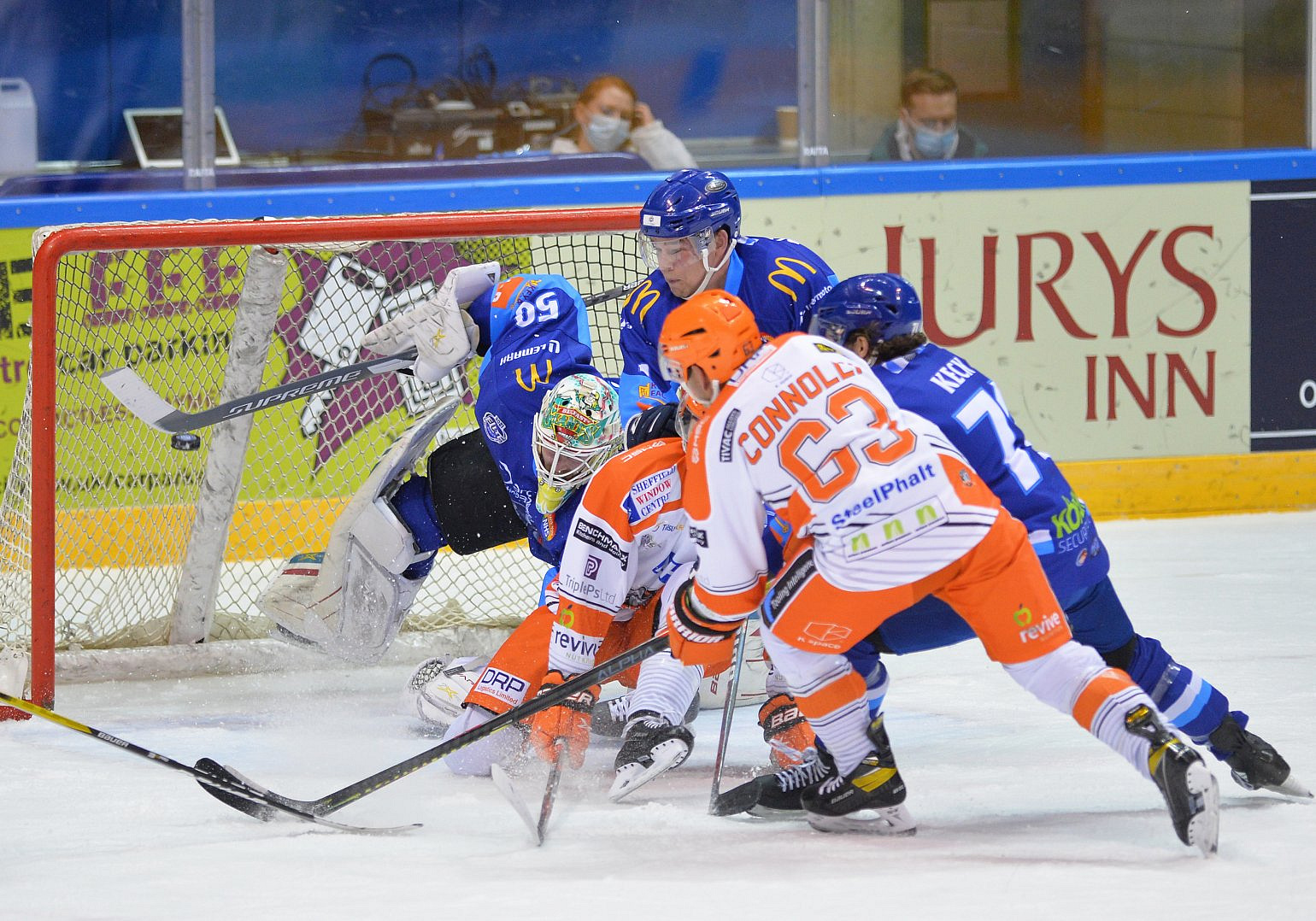 The Coventry Blaze are the designated home team against Sheffield this Thursday evening, hoping to avoid being swept 4-0 by the Steelers in the round-robin stage of the 2021 Elite Series.
In three previous meetings, the Blaze have been beaten 7-2, 6-4, and 5-3 by the men in orange, but do go into this fixture off the back of two wins from their last three games. Sheffield ended their two-game winless run against the Blaze earlier this week.
Coventry boast the top to points scores in the series with Tristan Keck (11+5) and Mike Hammond (3+12) leading their line by some distance. Sheffield, on the other hand, have four of the top ten across the tournament in Tanner Eberle (6+7), Liam Kirk (7+5), Rob Dowd (5+7) and Sondre Olden (5+6) through nine games.
In net, Shane Owen is the series' best goal on save percentage by some margin (91.64%).
Coventry lead the tournament for powerplay and penalty kill efficiency (32.35% and 81.08% respectively), compared to the Steelers who convert in one four opportunities and survive 72.22%