Panthers and Storm play for second, wary of being cast adrift
Photo: Mark Ferris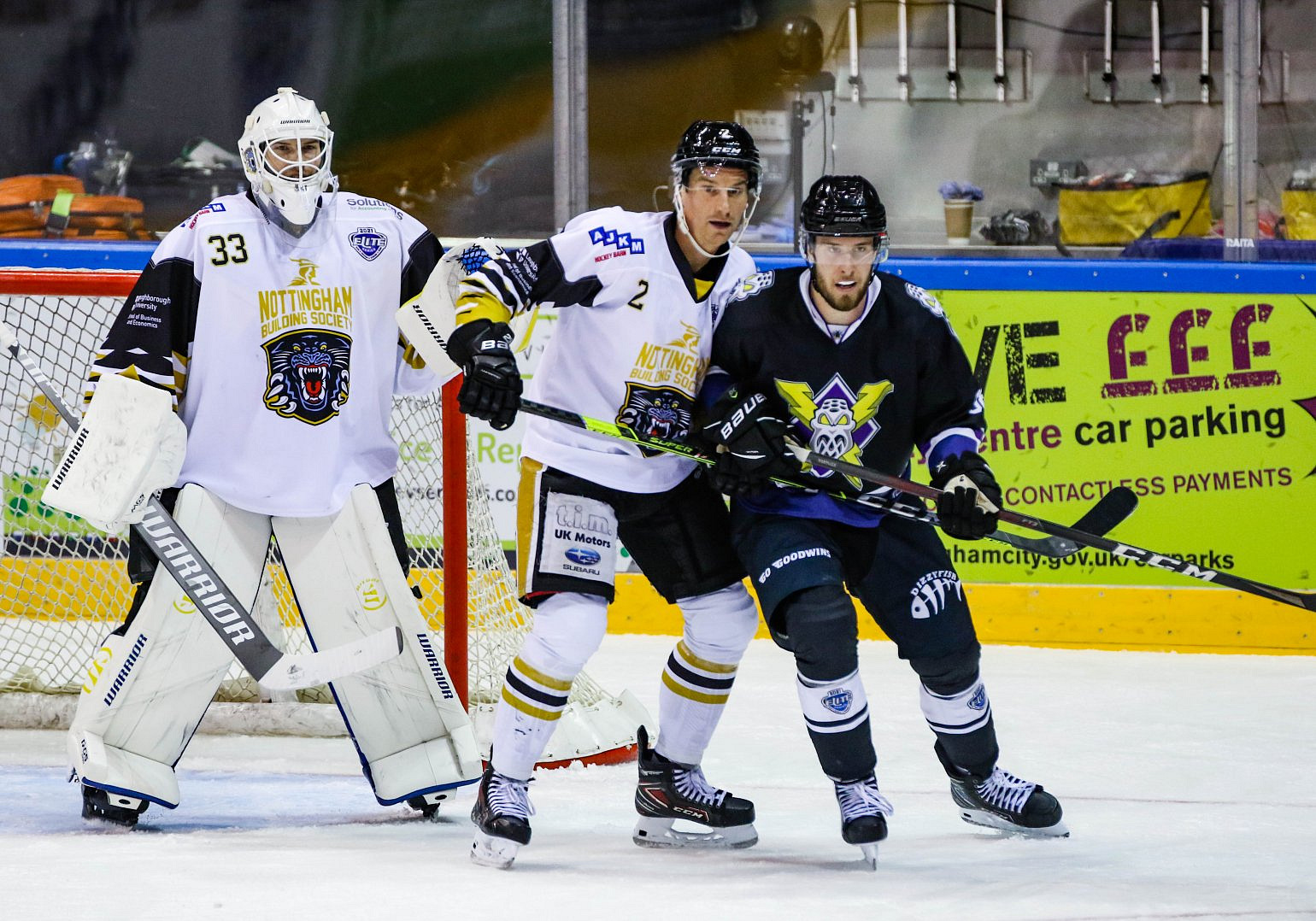 Game 19 on Wednesday night at the Motorpoint Arena sees the teams in third and fourth face off: Manchester Storm vs. Nottingham Panthers.
It's also a clash of teams both in and out of form. Storm have won just one of their last five since a good start to the series, and come up against a side tonight that they've yet to beat in the Elite Series.
The Panthers, slow out of the blocks, have hauled themselves back to being in joint-third and just a win away from going second. Tim Wallace's team are the form side of late with three wins in their last four. The goals of Christophe Boivin have helped the Panthers of late. The Canadian has three in his last three games, and 13 points in the tournament through nine games. Teammate Kevin Domingue also has six goals and 11 points over the same spell.
For Storm, their powerplay at over 26% has been one of the team's strengths in the series so far - Ciaran Long leads the tournament for powerplay goals with four of his six coming with extra skaters. It's at the other end where the Storm need to find something, however. If Sean Bonar in net can stop over 90% of shots as he did against Sheffield, and the team can improve their penalty kill from a series worst 65.6%, then Ryan Finnerty's men are likely to be able to turn narrow defeats into win column numbers.
Team news
Ben Bowns backstopped the Panthers to a win over Sheffield on Friday night and seems the favoured starter tonight after sitting out on Monday as Tim Wallace continues to rotate his goalies. Aside from a few knocks, the Panthers are at full strength.
Storm's Sean Bonar has faced 254 shots in eight games this series, behind only Shane Owen for the number of pucks faced. Ryan Finnerty is likely to start Sam Gospel this week, but Bonar should get the nod tonight. Aside from Stephen Murphy, Storm have a full squad to chose from.