Steelers and Blaze clash for first
Photo: Dean Woolley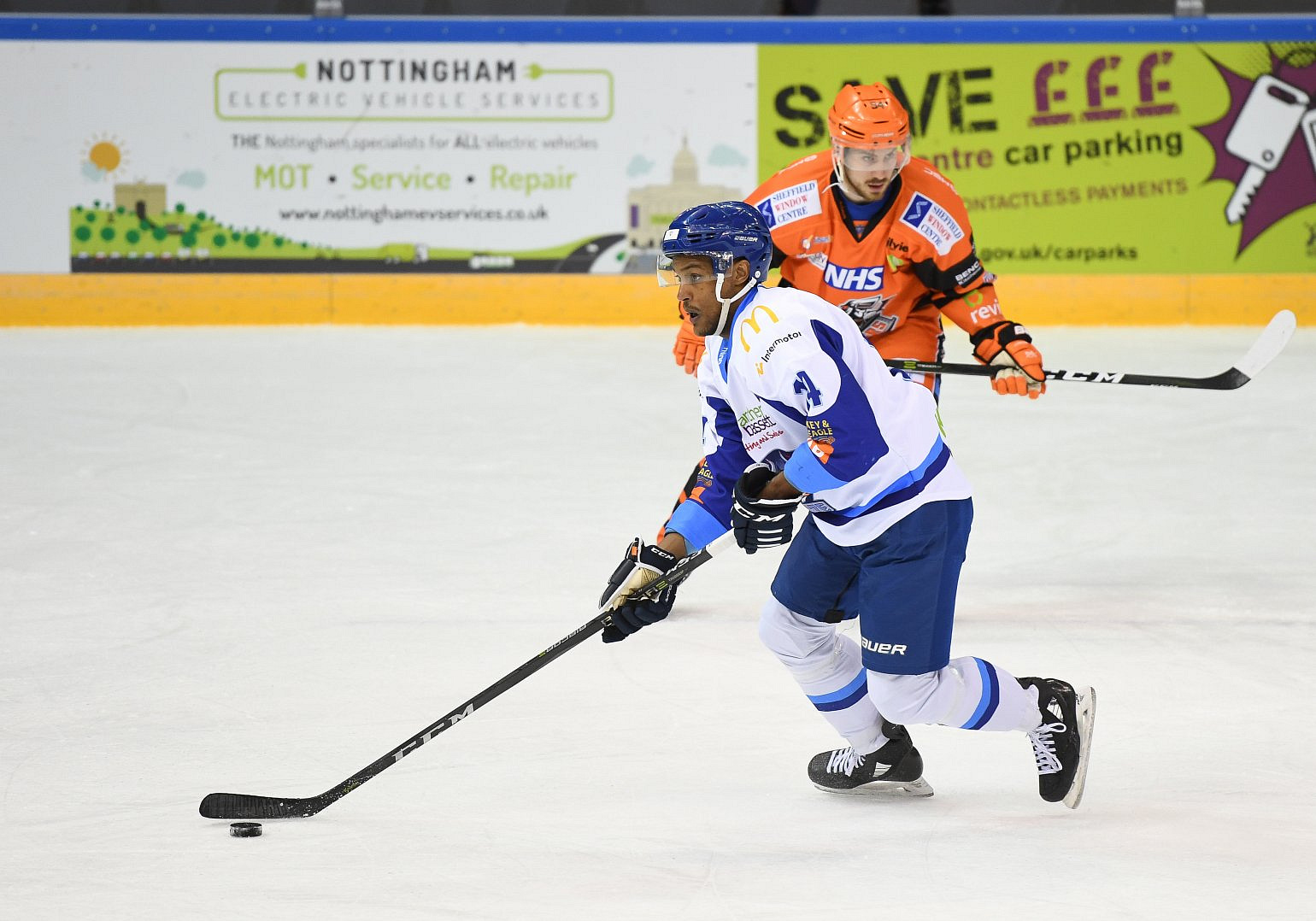 Either the Sheffield Steelers or Coventry Blaze will end Tuesday night on top of the 2021 Elite Series standings - who it will be, we'll know later this evening after the teams meet at the Motorpoint Arena.
Tied on 10 points from eight games each, the Steelers and Blaze are only a point clear ahead of Manchester and Nottingham below them. In the two previous meetings during the tournament between these teams, Sheffield have had the upper hand winning both games.
Sheffield come into this game having lost their last two, which has seen them pegged back by the chasing pack. Initially dominating the event offensively, Aaron Fox's side have "only" scored five goals in their last two games - well below the average of over five per game that they had a week ago, but enough to keep the team as the series' highest average scorers by some margin.
Coventry have won three of their last four games heading into this encounter. The Blaze are the tournament's most potent powerplay force (29.63%), while when playing shorthanded they kill off a tournament-leading 81.82% of penalties. Shane Owen leads the series for the percentage of shots saved (92.22%), however the Blaze have averaged giving up over 42 shots per game through eight matches which is something he and Jordan Hedley may not always be able to stand in the way of.
Team news
Aaron Fox has a big call to make in net tonight. 19-year-old Curtis Warburton had stellar performances against Nottingham and Manchester last week and is second for goalies who have played over 100 minutes (91.49% shots saved). Ben Churchfield sits on 86.67% but has two wins against the Blaze to date.
Having faced 150 in his last three games, Shane Owen was rested against Nottingham but is expected to return.
Neither side have any significant injury worries, although Coventry remain without Paul Swindlehurst.