Flyers and Kirkcaldy IHC launch Elite Academy
Photo: Flyers Images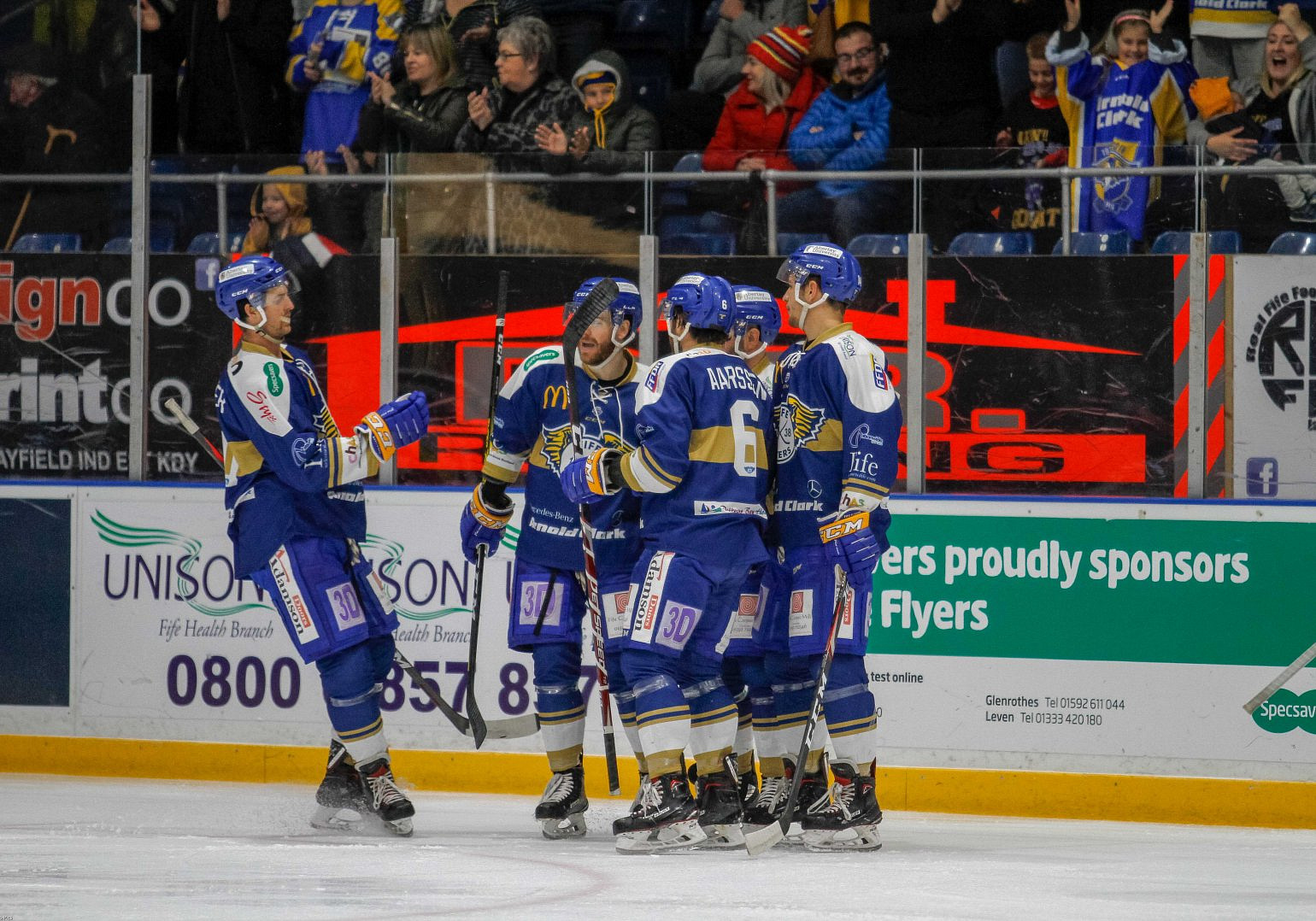 Fife Flyers and Kirkcaldy Ice Hockey Club launch the Elite Academy.
Fife Flyers and Kirkcaldy Ice Hockey Club (KIHC) have teamed up to launch the Elite Academy to properly prepare junior ice hockey players for the Elite League's demands. Beginning in the new season, the partnership will see both organisations' coaches work together to develop Fife's young athletes.
The idea is a key objective of the new KIHC chairman and former Flyers player, Daryl Venters. He says, "I approached (Flyers Head Coach) Todd Dutiaume to look at how we could better prepare our young players for the demands of the Elite League".
The Elite Academy will identify players aged 14 to 18 with the attitude and skills to become players with the Fife Flyers. As they progress through the Academy, they will initially train with their respective age group up to the Kirkcaldy Kestrels, where they will join that team and train with the Fife Flyers players. Running alongside will be necessary strength and conditioning and education on nutrition and condition programmes – key for all players competing at the highest level.
Daryl Venters adds, "Part of the Academy Programme will include chaperoning where the members will spend time at matches analysing games and training where they will break down plays to build up Elite Hockey I.Q. We also will include training for our coaches with both the current Flyers and other European coaches."
Fife Flyers Head Coach, Todd Dutiaume, says "We're keen to provide a route that allows young players to develop the key skills both on and off the ice. Graduating from the Elite Academy, the young players should be well prepared to ice for the Elite Ice Hockey League's demands and beyond. British players competing in the league need to be bigger, faster and stronger than was once the case. This isn't something that starts when you join the team, that process has to start in early teens."
The Fife Flyers Directors add "We have always been clear that we want local players icing for the team as often as possible. The demands of playing in the EIHL have made that more difficult, so we're pleased to support an initiative that provides Fife players with a clear route to the Fife Flyers again."