10% discount for EIHL fans on Dew Products
Photo: Dean Woolley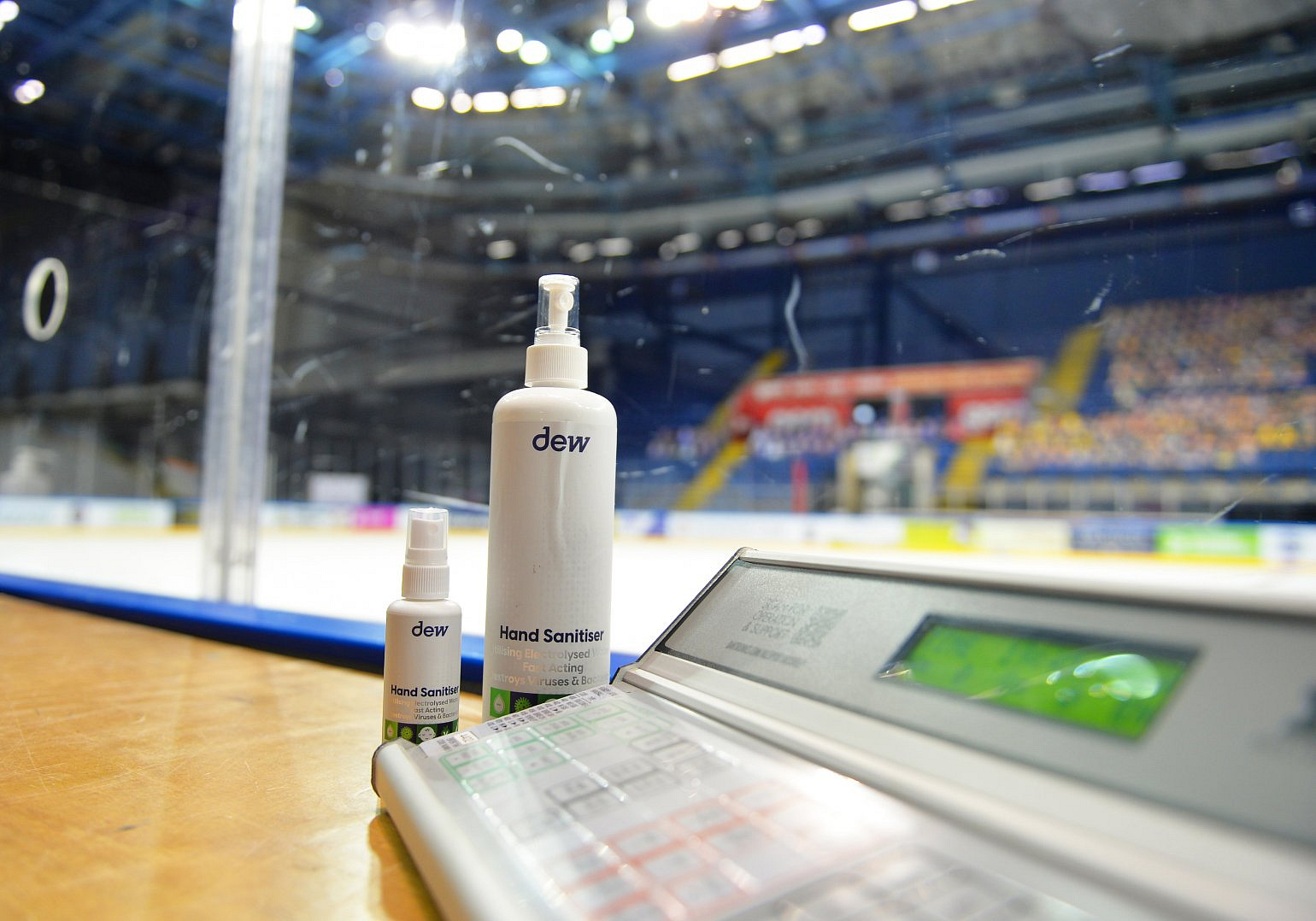 Dundee-based Dew Products are helping the 2021 Elite Series by providing us with all of the hygiene products for the event.
Room foggers, air sprays and hand sanitiser among others are helping to keep hands, pads and even locker rooms safe and clean.
Exciting offer for Elite League fans!
By using the code EIHL10 on Dew Products' website, they are offering a 10% discount on any orders made (excluding machinery), plus free delivery for any orders over £20! Click here to check out what they have to offer.

About Dew Products

Produced in Scotland using the science of electrolysed water, Dew is leading the eco-cleaning revolution.
Dew Products have two simple and safe product families – our super-effective Superclean and our germ-destroying Disinfectant.
Their antibacterial products give you the confidence of a clean and safe environment.
They contain no harsh chemicals, and are free from fragrance, alcohol and parabens.