Russell: I just have to soak it all up
Photo: Scott Wiggins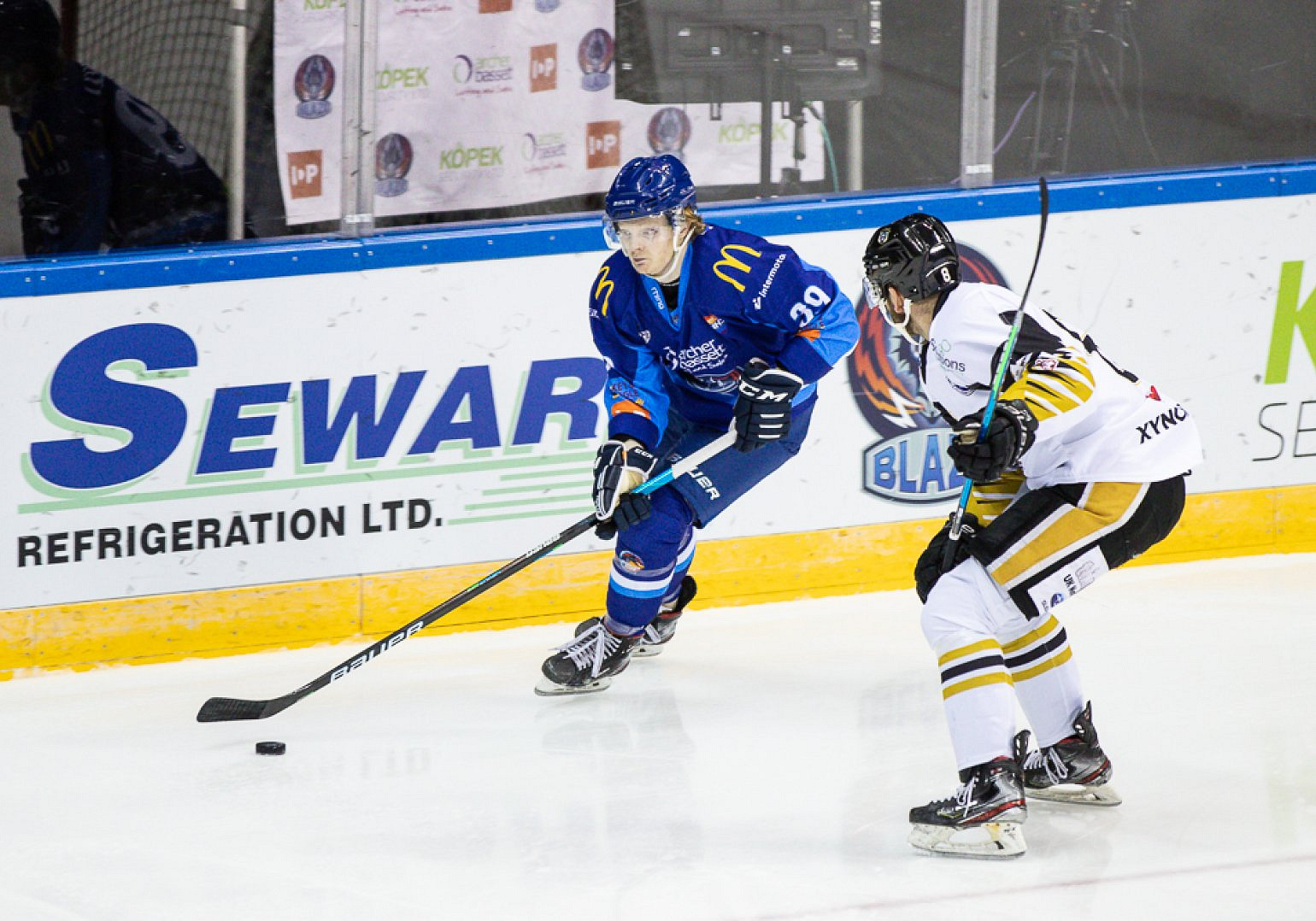 In the excitement of Elite League hockey being back on the opening weekend of the 2021 Elite Series, it might have been easy to overlook some of the future stars of the British game.
Coventry defenseman Sam Russell hadn't played a game at Elite League level, but slotted in on the third defensive pairing for the Blaze and ended the weekend averaging over 12 minutes of game time.
"I had big boots to fill coming in for Paul Swindlehurst, but I wanted to make sure I was squeaky clean on the back end and make my team proud" began the 20-year-old. "Everyone on the team has been really helpful with advice, and I'm making sure I listen to them and all of the coaches to bring it all in and do everything the right way."
"There are some serious hockey resumes on our roster, and for someone like me to have that variety of experience in the locker room is incredible," said Russell, who only played his first senior season in Milton Keynes during 2019/20. "You listen to their stories and the things they've done and just have to take it all in. Shane Owen is best friends with Ryan O'Reilly , which is quite cool!"
"It is a big step up, and the last time I'd played was in November, so to come into this I had to make sure I was focussed," he continued. "The main difference is the speed and the strength of these guys. I'm not a big guy, mistakes were made, but I listened to what the coaches had to say to make sure I was better in the next game.
"Danny's attention to detail is massive, and I love that side of hockey. He really applies reality to the game, lets us have freedom, but structure-wise knows what he's doing. Dayle Keen is a great guy, who I've worked with at GB U20s, and he's really been helping me a lot, too."
What did Russell take out of the first week in the series? "I think consistency is the biggest thing I've learned. Consistency is hard, you put in a lot of hard work but when you're making that step up you learn the hard way and have to make corrections in your game. But it's exciting to step up and get into different situations, and I have to make sure I soak up as much as possible in these five weeks."
Finally, what's it like being in Nottingham? "It's unreal. I bumped into Harry Gulliver (Manchester Storm) the other day and we were both saying the same thing, it's crazy to see a lot of the players I grew up with now playing here. You always want to get to this level, but to have it happen is a nice feeling, definitely."