Kirk stars in Steelers win
Photo: Dean Woolley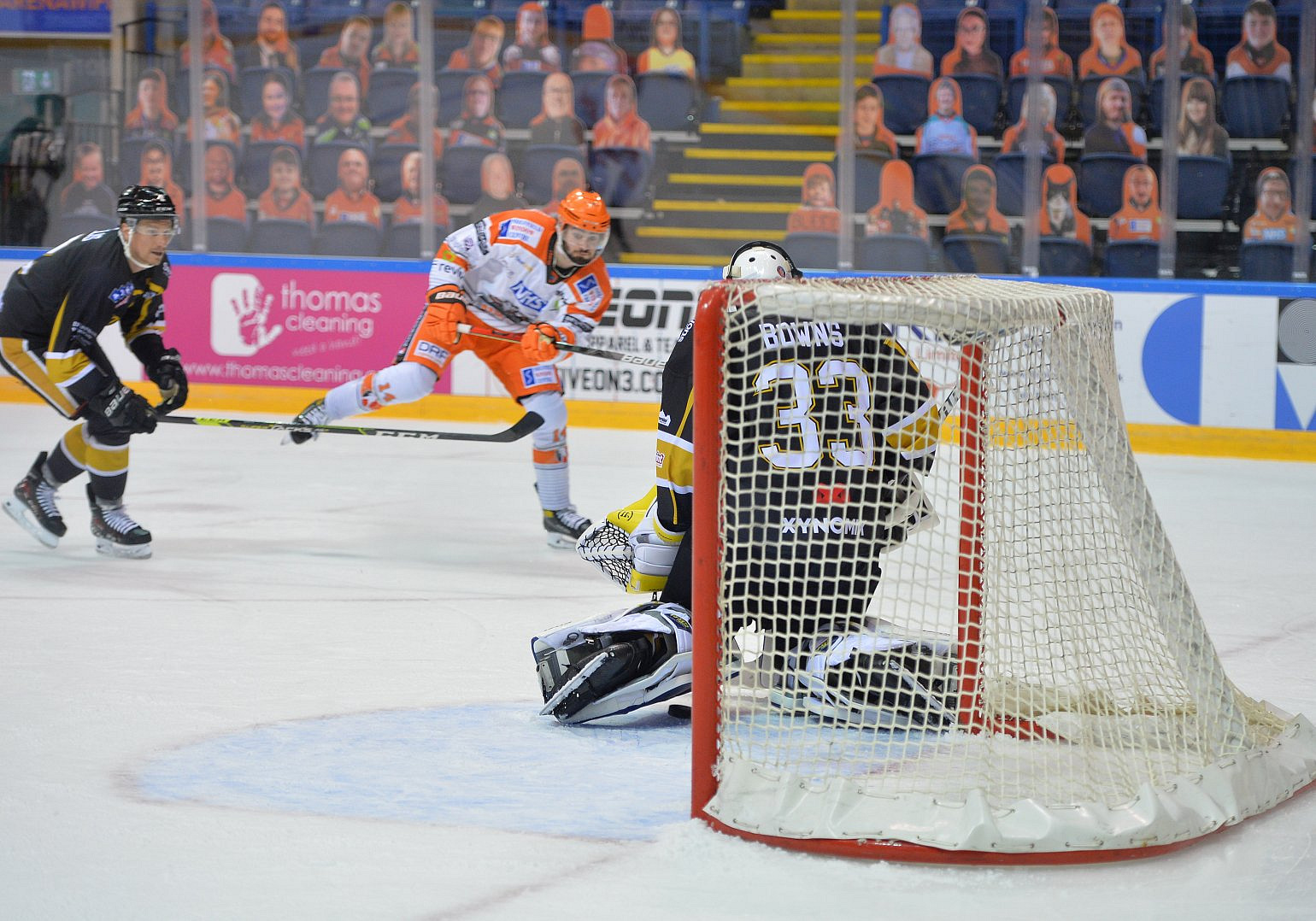 Liam Kirk hit two goals as the Sheffield Steelers won their opening game of the 2021 Elite Series against Nottingham.
After a scoreless opening 30 minutes, Jonathan Phillips opened the scoring for the visitors with 33:51 played. Kirk then fired past Bowns from the circle 65 seconds later to double the Steelers' lead.
However, an injury to goalie John Muse saw the Panthers then fire in two quick goals on Ben Churchfield - Kevin Domingue and Austin Cangelosi with the goals to make it two each after 40 minutes.
But it was to be Kirk's night, as he hit the game-winner 62 seconds into the final period to put the Steelers into a lead that they would not give up again.