Storm survive Blaze comeback
Photo: Mark Ferris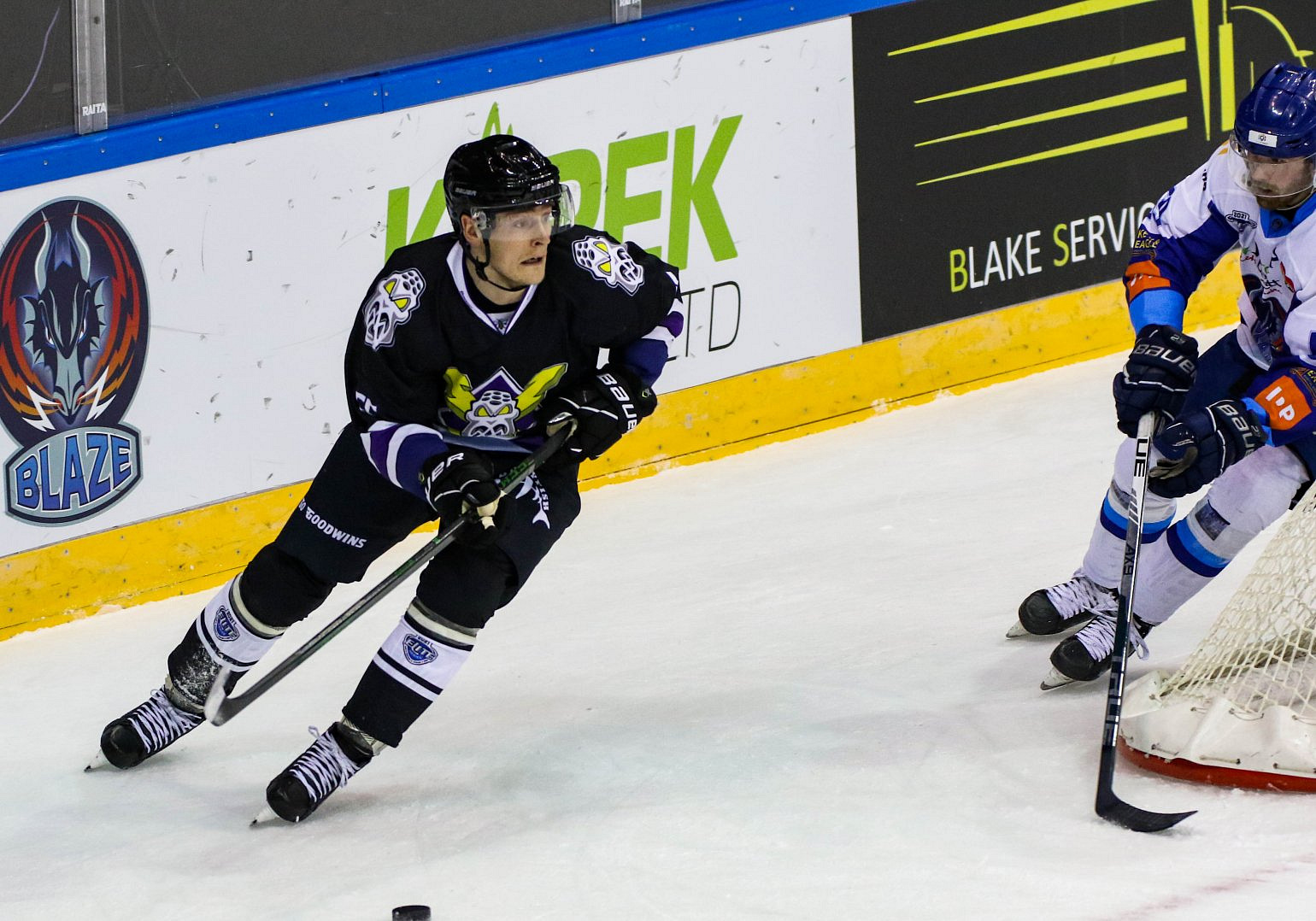 The Manchester Storm kicked off the 2021 Elite Series with an overtime victory over the Coventry, surviving a late Blaze comeback and taking the extra point during 3-on-3.
Ciaran Long scored the opening goal of the series at 13:01 from close range, and that's how things stayed until 37:28 when the Storm doubled their lead through Scott Simmonds.
Simen Andre Edvarsen got the Blaze back in the game with 13 minutes to go, and as the Blaze pressed they forced a 59th-minute equaliser thanks to Mike Hammond's speculative wrist shot from the point.
Sean Bonar pulled off a fine pad save to deny the Blaze in the dying seconds and take the game to overtime. Ben Lake hit the winner with 46 seconds left in the bonus period to get Storm the two points.
Gallery