Storm and Blaze set to open 2021 Elite Series
Action begins at 2pm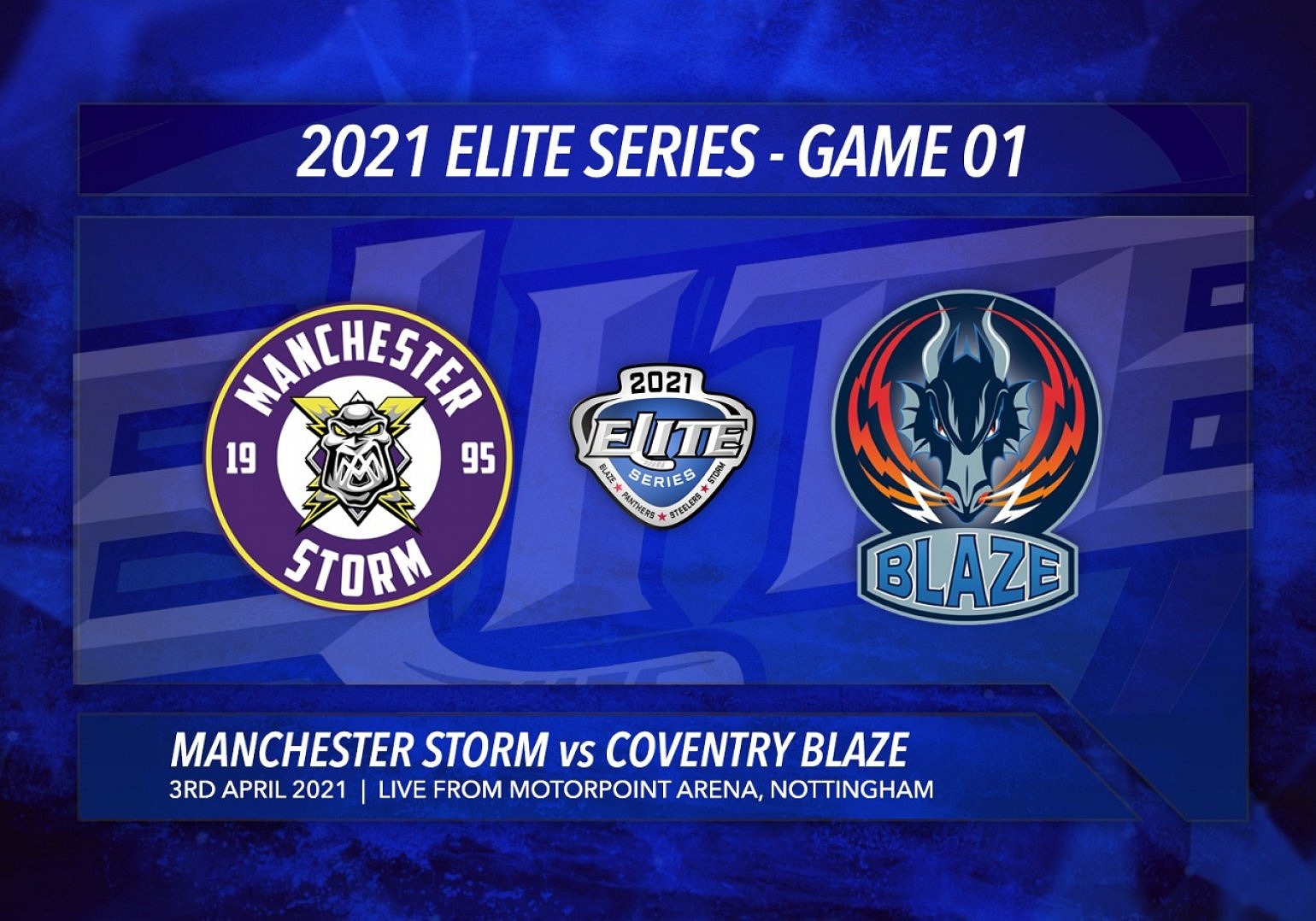 The 2021 Elite Series starts this afternoon at 2pm with the Manchester Storm taking on the Coventry Blaze in the Motorpoint Arena, Nottingham!
CLICK HERE TO BUY YOUR STREAMING PASS!
Manchester and Coventry will kick off the Elite Series this afternoon in the first of 12 games that each team will play during the regular season phase of the competition.
Team News
Coventry were beaten 6-1 in an exhibition match by Nottingham on Thursday, but will have Mike Hammond in their line-up for today's clash. Danny Stewart will need at least one of his taxi squad players as Paul Swindlehurst remains injured, while Luke Ferrara is unavailable as his season in Poland is still ongoing.
Manchester have a full roster of 23 to choose from, so will scratch one healthy goalie and two skaters. After losing Declan Bulmer before the tournament began, Ryan Finnerty is expected to move Ben Solder from the taxi squad into the full line-up for the series to give him six defenseman.
CLICK HERE TO ENTER THE 50/50 DRAW AND SHIRT OFF THE BACK RAFFLES