Storm draft Gulliver as Balmer replacement
Photo: John Scott/Raiders IHC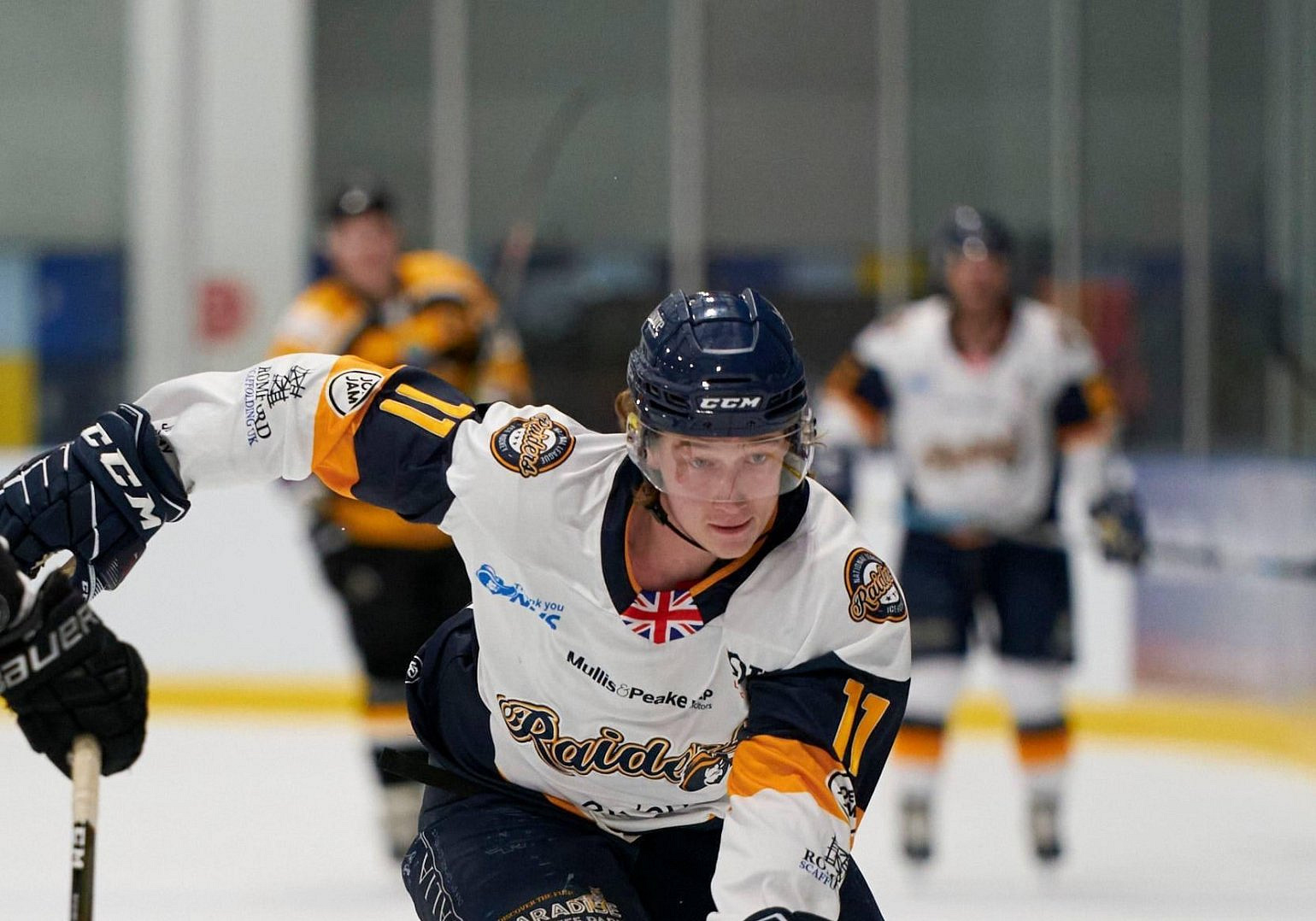 After an unexpected work commitment ruled Declan Balmer out of the 2021 Elite Series, the Manchester Storm have moved quickly to bolster their squad for the tournament which starts next week.
Forward Harry Gulliver has been drafted by the Storm to fill the roster spot. The 21-year-old has been playing for the Raiders IHC in Romford in the NIHL Spring Cup, and has five points in 10 games for the gold and blue. He previously spent four seasons with the Ogden Mustangs in the WSHL after coming through the Okanagan Hockey Academy.
This change will likely see Ben Solder, also previously of the Raiders, move into the lineup to replace Bulmer in defense.
"It is a real shame to lose 'Balms', we know what he brings to the ice and with over 150 games in the top-flight he had already carved out a role for himself in Manchester," said Storm Head Coach Ryan Finnerty. "On the flip side, it is great we have been able to bring in Harry on such short notice and it gives another young Brit an opportunity to earn a contract in the EIHL.
"I am excited to bring this group together and train with them, as the club will have five Brits under the age of 21. They will be battling it out for spots in the line-up and contracts next season and this type of healthy competition will only push the club in the right direction."