Blaze add firepower with Jermain
Photo: Quinnipiac Men's Ice Hockey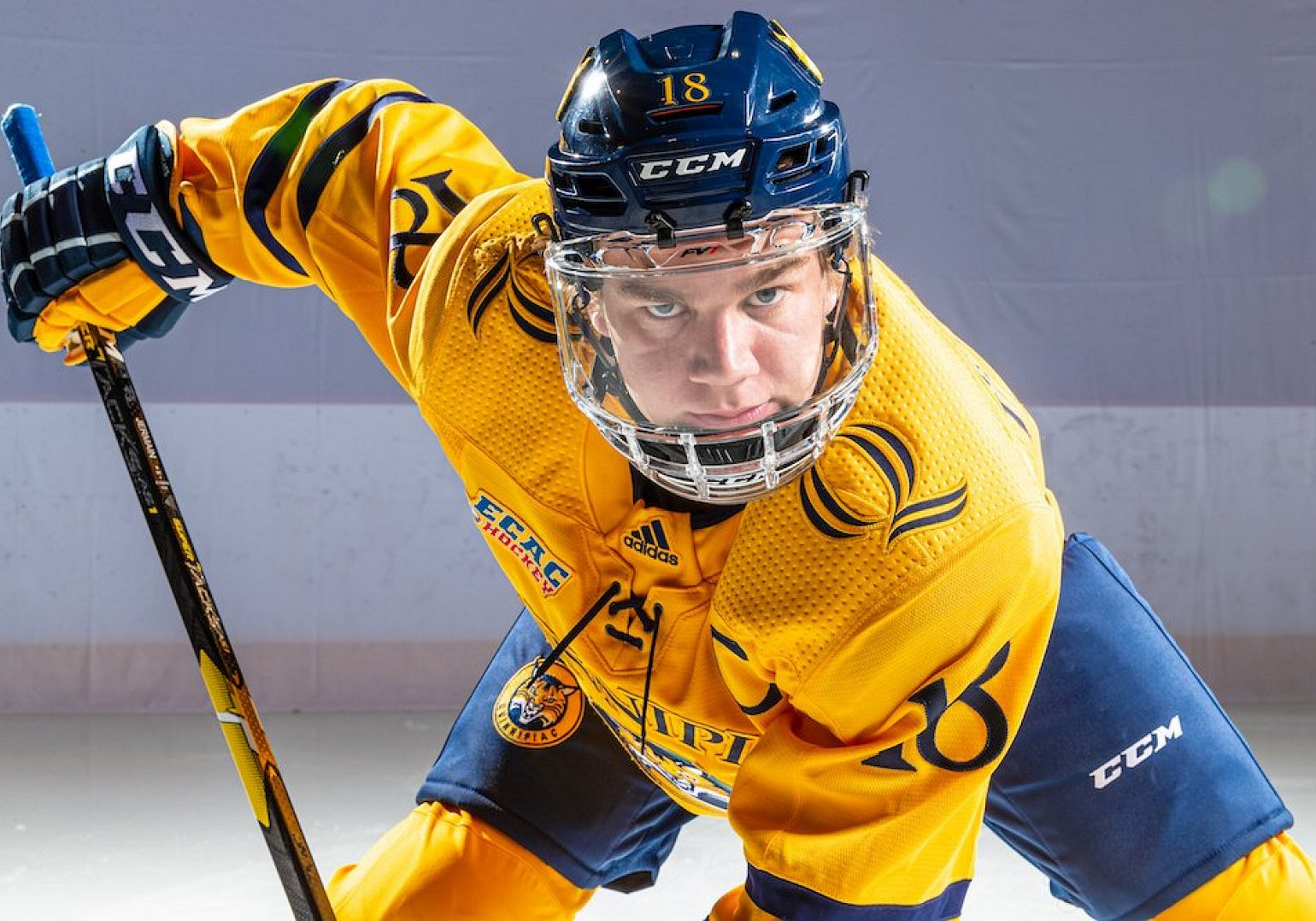 Danny Stewart's Coventry Blaze roster for the 2021 Elite Series is almost completed with the addition of forward Nick Jermain this Friday afternoon.
The 24-year-old captained the Quinnipiac University Bobcats in his senior year and had a career year for the team, scoring 21 points in 34 games. He also received the Coaches' Award for on-ice performances.
It wasn't just Jermain's on-ice performances that were so impressive. Academically, he shone, earning huge recognition being named in the ECAC Hockey All-Academic Team in all four seasons spent with the Bobcats.
Over his four years with the team, Jermain registered a total of 26 goals and 25 assists for 51 points in 123 games.
He had signed his first professional deal back in August 2020 with Andrew Lord's Greenville Swamp Rabbits in the ECHL. However, due to the COVID-19 pandemic and the influx of players flocking to the ECHL, Jermain was to never hit the ice with the Swamp Rabbits, meaning his appearance in the Elite Series will be his first professional, alongside fellow NCAA graduate and new teammate Tristan Keck.
Head Coach Danny Stewart said: "We're very happy to have Nick on board. He had a very good senior year at Quinnipiac. He is a great skater, very skilled, can score and can play both wings. I think he's a player who can make a very good transition to the pro level."