Steelers bring back Hrabal and add Mikyska to complete roster
Photo: Dean Woolley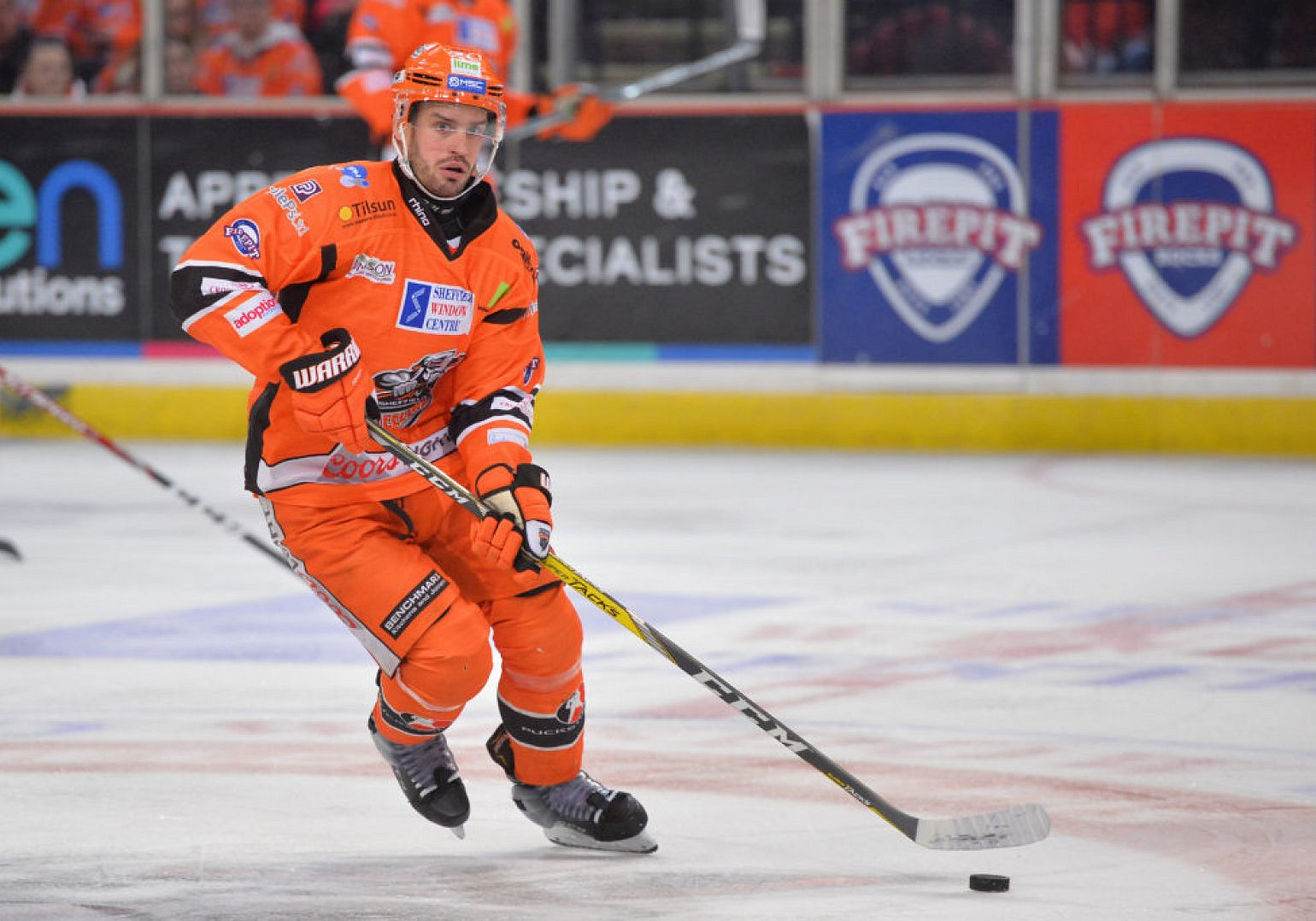 Aaron Fox completed his Sheffield Steelers roster for the 2021 Elite Series with a double Czech signing announcement on Friday morning.
The Steelers will bring back Josef Hrabal to their blue line, and add forward Josef Mikyska up top.
Hrabal, 35, joined the Steelers partway through the 2019/20 season, putting up 11 points in 21 games, and ending the season at an impressive +18. He spent this campaign with Villach in the ICE Hockey League, Austria. Compatriate Mikyska was 4+7 in Ostrava this season, having totalled 51 points in 2019/20 for Dukla Trenčin in Slovakia.
Head coach Aaron Fox was delighted to welcome back Josef Hrabal saying" "It's great having 'Hrabs' back for this Elite Series. He was playing top-line minutes in Austria and should come back in really good form"
"Hrabs played a huge part in our success last year. He plays a physical game and his compete level is through the roof. He can chip in offensively but prides himself on shutting down opponents' teams top players and is excellent on the PK. It's just great to have him back".
On adding Mikyska, Fox added: "Josef is a skilled centre who is coming off a solid year in the Czech Extraliga. He played mostly on the 2nd and 3rd line in Vitkovice this year and played a very responsible two-way game, while adding 11 points on the year.
"He showed off his offensive game the year before in Slovakia, finishing top five in league scoring. Josef is extremely talented in tight areas and is a pass-first player. I also thought it showed real character by playing in the Czech Republic this year instead of staying in a league he was so dominant. I think he will be a great fit and be a big-time contributor".