Keck new arrival for Blaze
Photo: Omaha Athletics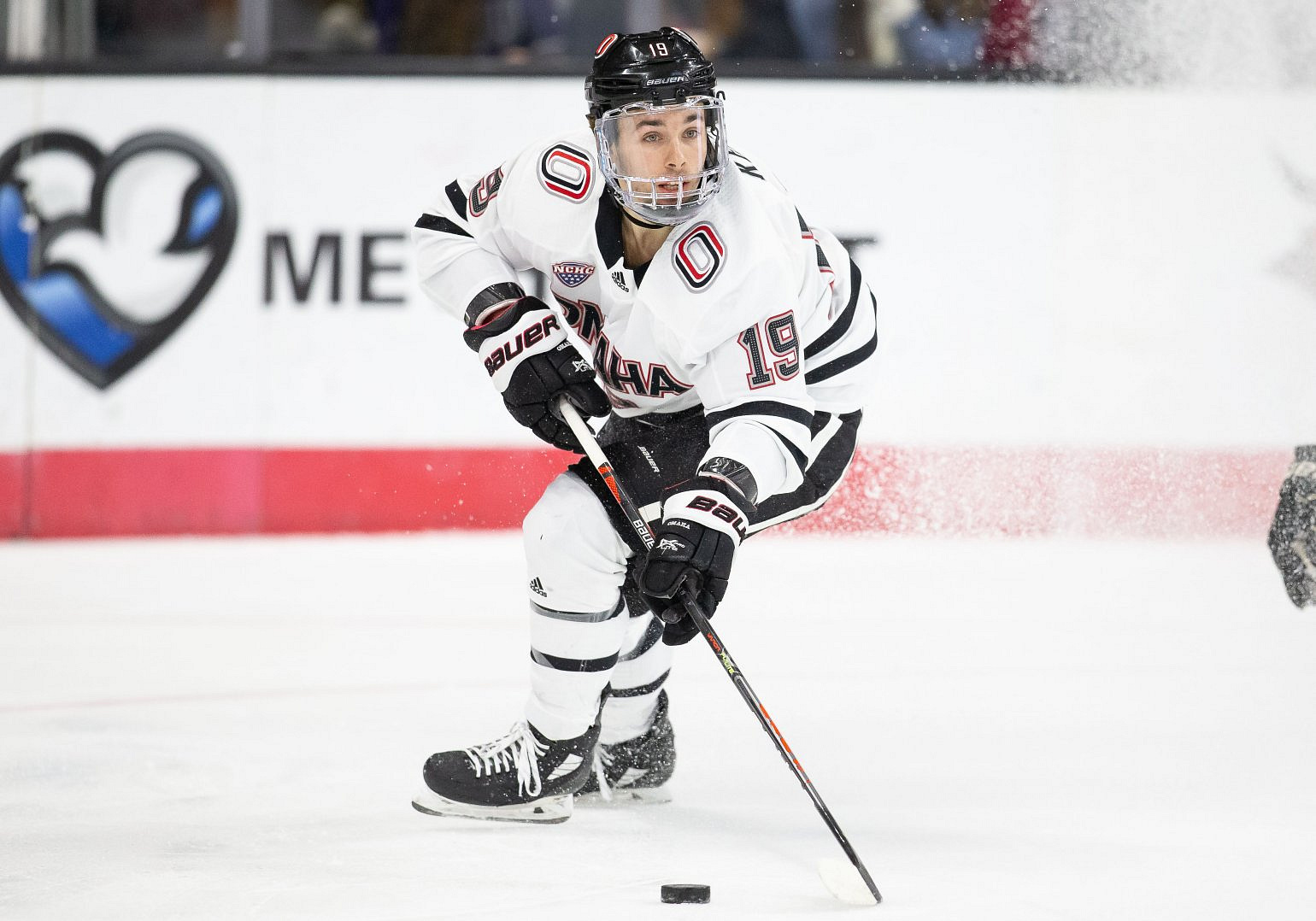 The Coventry Blaze's third overseas player for the 2021 Elite Series has been confirmed this Friday afternoon.
25-year-old Tristan Keck will join Danny Stewart's men after four seasons with the University of Nebraska-Omaha in the NCAA. He totally 58 points for the teams in 127 appearances. The 5'8" left-shooting forward spent his junior hockey career with Winkler Flyers in the Manitoba Junior Hockey League (MJHL), where he consistently scored more than a point-per-game during his four-year spell.
Known for his speed and quick release, Keck was named in the NCHC Academic All-Conference Team during his spell at Nebraska-Omaha, an accolade that recognises a player's off-ice academic achievement.
Head Coach Danny Stewart said: "Keck will bring a load of energy to our line-up. He skates well, plays in all situations and plays with some grit. He's played in arguably the best conference in NCAA hockey against guys going straight to the NHL. He's produced there, and I don't see any reason why he won't transfer that to the pro game here in the UK."
Keck commented: "I am very excited to join the Coventry Blaze. I cannot wait to get back on the ice to start my pro journey by playing in the 2021 Elite Series."