Steelers confirm Eberle return
Photo: Dean Woolley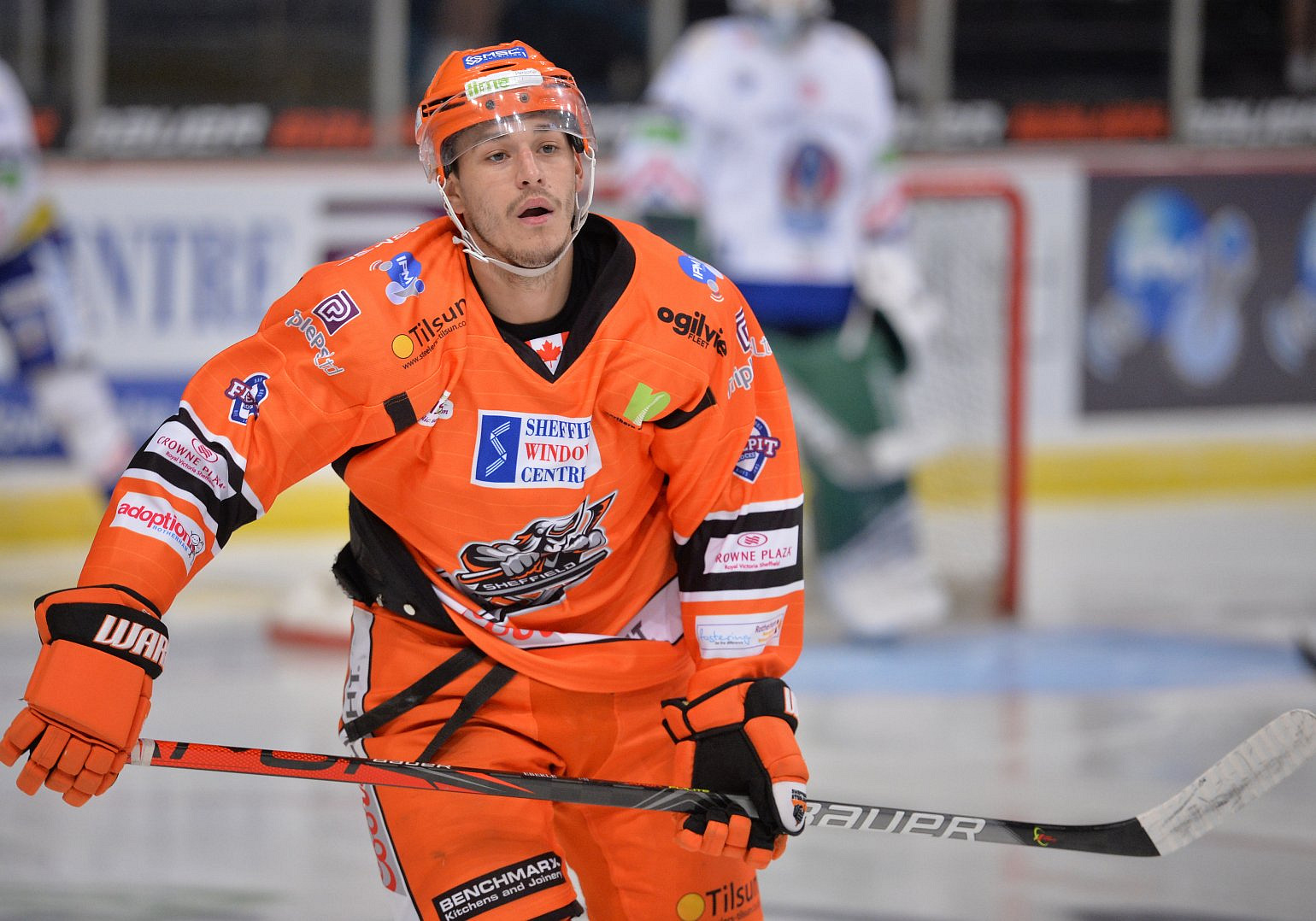 The Sheffield Steelers will once again be able to call on the services of Tanner Eberle, who was confirmed as returning for the team for the 2021 Elite Series on Friday lunchtime.
It will be the forward's third season with the team after joining from Jacksonville in the ECHL in 2018. In 108 games in orange, the 27-year-old has scored 30 goals and assisted on 41 others.
"I'm looking forward to getting 'Ebz' back for this series" said Head Coach Aaron Fox. "He was such a huge part of our success last year and hasn't played at all since then so I think this five weeks is super important for him as a player to knock the rust off and hopefully get ready for September.
"Tanner is a guy who can play any forward position. Hexkills penalties, is a great net-front PP guy and lays it on the line every single night. Taner is the type of player that all winning teams have on them. I will have to ease him into it to get his legs back but he's assured me he's in shape and ready to roll."